These stuffing balls are a must-make recipe for Thanksgiving, passed down to me by my grandmother. Crispy on the outside and soft on the inside, they're a nice alternative to traditional dressing baked in a casserole dish. While they're great served alongside your holiday bird, they're also a nice side to roasted chicken or pork chops any night of the week.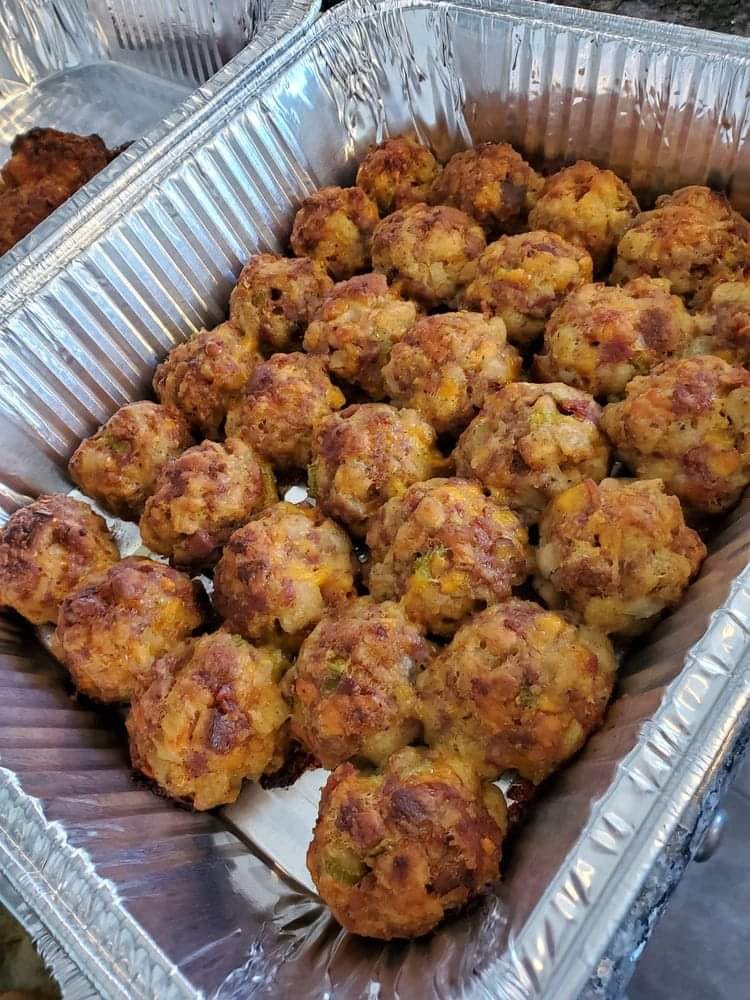 Ingredients
1 cup Celery Finely Chopped
½ cup Parsley Chopped
½ tbsp Ground Sage
1 ½ tsp Dried Thyme Leaves
1 tsp Kosher Salt
1 tsp Black Pepper
6 cup Low Carb Bread Toasted /Chopped
6 cup Cornbread Stuffing
1 Large Egg Slightly Beaten
1 can Chicken Broth
How To Make Stuffing Balls
Preheat oven to 375 degrees.
Prep a baking pan with nonstick baking spray.
Add butter to a large skillet, heat to medium temperature. Saute the chopped onions for 10 minutes.
Add celery. Stir in parsley, sage, thyme, salt and pepper. Cook on medium, stirring often, for 5 minutes. Remove from the stove.
Add the toasted and chopped lo-carb bread and the cornbread stuffing in a large bowl.
Stir to blend the two together.
Add the beaten egg and ¾ cup of the chicken broth to the bowl. Stir to mix.
Add in the sauteed onions, celery, and seasonings.
Use your hands to make small balls. Put the balls on the prepared baking sheet.
Bake at 375 degrees for 20 minutes.
Gently pour the remaining chicken broth over the stuffing balls.
Return to the oven and continue to bake them at 375 degrees for 15 more minutes.
Enjoy!
Credit: Recipes Need